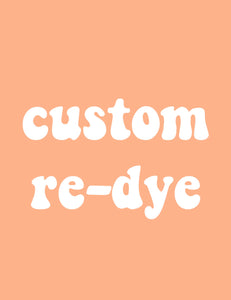 find a stain you just can't get out? have an old item you want to breathe new life back into?? let me re-work it with tie dye!!
shoot me a DM on instagram first so we can assess the garment you have in mind (fiber content is important!), and figure out where you can send it-- 
if we've covered the above and are set to go, then LET'S DO IT!